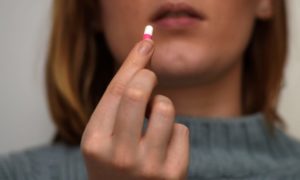 In the 20 years I have been in clinical practice I've found that there is one symptom that drives people to seek help more than any other: pain.  Pain, of course, is the body's natural signal of injury and inflammation and it doesn't like to be ignored.  For decades standard medicine has had one answer to the nagging pains that don't resolve and that answer is to take NSAIDS (non-steroidal anti inflammatory drugs).  There are two main downsides to this strategy.  One is that pain is a sign that the body is trying to resolve an injury.  If it doesn't resolve it means the body is chronically inflamed and that inflammation must be driven by some process in the body.  The true answer to chronic pain is to properly diagnose and treat the root problem which is disturbing the body and calm the inflammatory process.  This is the strategy of both Functional and Chinese medicine.  The second downside to the NSAIDS strategy is that these drugs are proving to be incredibly dangerous.  Multiple countries in Europe are now considering pulling them from over the counter sales.  We have known about toxicity to the liver and irritation to the gut lining from these drugs, but recent studies have pointed out there dramatic risk to our hearts!  Here is a summary from the Guardian:
"There have been fresh calls for restrictions on the sale of the painkiller ibuprofen after another study found it heightens the risk of cardiac arrest.
Taking the over-the-counter drug was associated with a 31% increased risk, researchers in Denmark found.
Other medicines from the same group of painkillers, known as non-steroidal anti-inflammatory drugs (NSAIDs), presented an even higher risk, according to the findings published on Wednesday in the European Heart Journal."
To read the rest of this important and alarming article from the Guardian please read here.
In Health,
Duncan Macdonald, L.Ac.